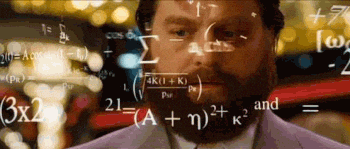 So far, I've conducted about 4-5 meetings with my extended essay supervisor. Referring to my first EE reflection (first meeting), I carried on with my research about the different methods to solve various polynomials. Before researching in-depth to my main focus subject, which is cubic problems, I decided to include some formulas used to solve quadratics. The reason why I did this is to provide myself with more methods that I can look into, therefore I can relate the patterns and reasons why and how quadratics are related to cubics.
After listing important points down about quadratics, I started researching on cubics. I've found two mathematicians from Italy, which are Fior and Tataglia, who had a public mathematical competition between each other, regarding methods on solving cubic equation. I think these mathematicians are interesting and is worthy of mention in my extended essay, because they've invented a unique method to solve cubic equations without knowledge of imaginary numbers. Based on this discovery, it gave me the idea to explore complex numbers as well. I've also had a wonderful opportunity to meet Katie Steckles, who is a mathematician from UK, to come and visit our school. Her visit allows me to discuss about Fior and Tataglia's method and recommend me helpful resources that I can go through to help my research.
Now, I'm starting on writing my extended essay and I am going to explore the application of these methods to a greater degree of polynomials. Explaining why and how methods work is a great challenge and definitely requires time for me to understand. In the near future, I need to dedicate more time in order to fully understand why and how these methods work in order to be able to explain it well in my extended essay.